Parking Information
Parking is dependent on Arizona Athletics ability to safely provide tickets and parking to home events.
---
One of the most sought-after and exclusive benefits available to Wildcat Club members is parking.
Football season ticket holders at the Coaches level and Men's Basketball season ticket holders at the Director's level and above receive complimentary parking (home games only). Football and Men's Basketball season ticket holders at the Bear Down level or the Red and Blue level have the opportunity to purchase parking in a pre-determined location. If you would like to buy parking, please call the ticket office at (520)-621-2287. Parking may change on an annual basis and is subject to availability.
Wildcat Club parking assignments are not guaranteed. Parking is an annual benefit and is assigned based on availability, Annual Benefit Level, and number of season tickets. Priority Points will be used to rank the donors within each Annual Benefit Level.
For parking information for the general public, including pay lots, call 520-621-3710 or visit parking.arizona.edu.
DISABLED PARKING
Disabled donor benefit parking is available in A East, A West, and Cherry Garage (Football) and Cherry Garage (Men's Basketball). Disabled parking is assigned based on annual benefit level, Priority Points, the number of disabled spaces available in each lot, and in compliance with The University of Arizona Disability Resource Center. Non-Wildcat Club members who wish to acquire a disabled parking permit must purchase it from the UA Parking and Transportation Department by calling 520-626-PARK (7275). An elevator is located in the southwest corner of the Cherry Garage.
---
RESERVED PARKING
Football and Men's Basketball season ticket holders at the Diamond and Platinum levels receive a reserved parking spot at home Football/Men's Basketball games.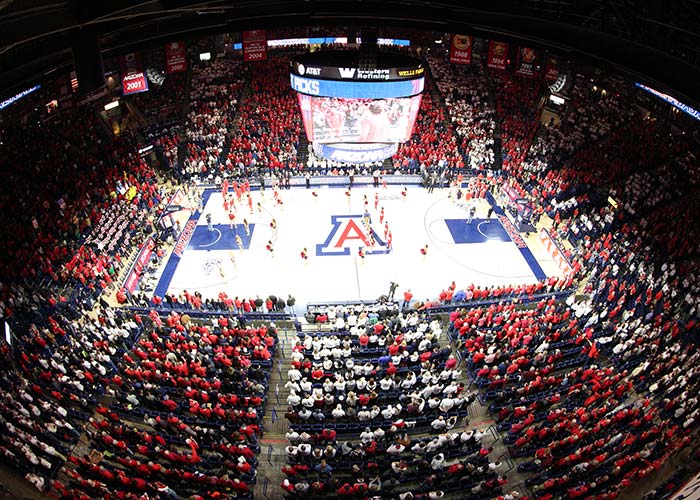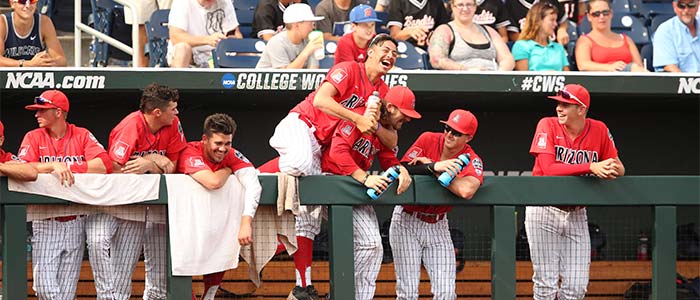 ONLINE PARKING SELECTION PROCESS
---
Beginning in 2018, Arizona Athletics and the Wildcat Club introduced an online parking and seat upgrade process. All season ticket holders and Wildcat Club members will need to access and utilize this system to select their Football and Men's Basketball parking as well as upgrade or add new season tickets. When it is time to select parking, an email will be sent to the address listed in your Arizona Athletics account.