WELCOME
---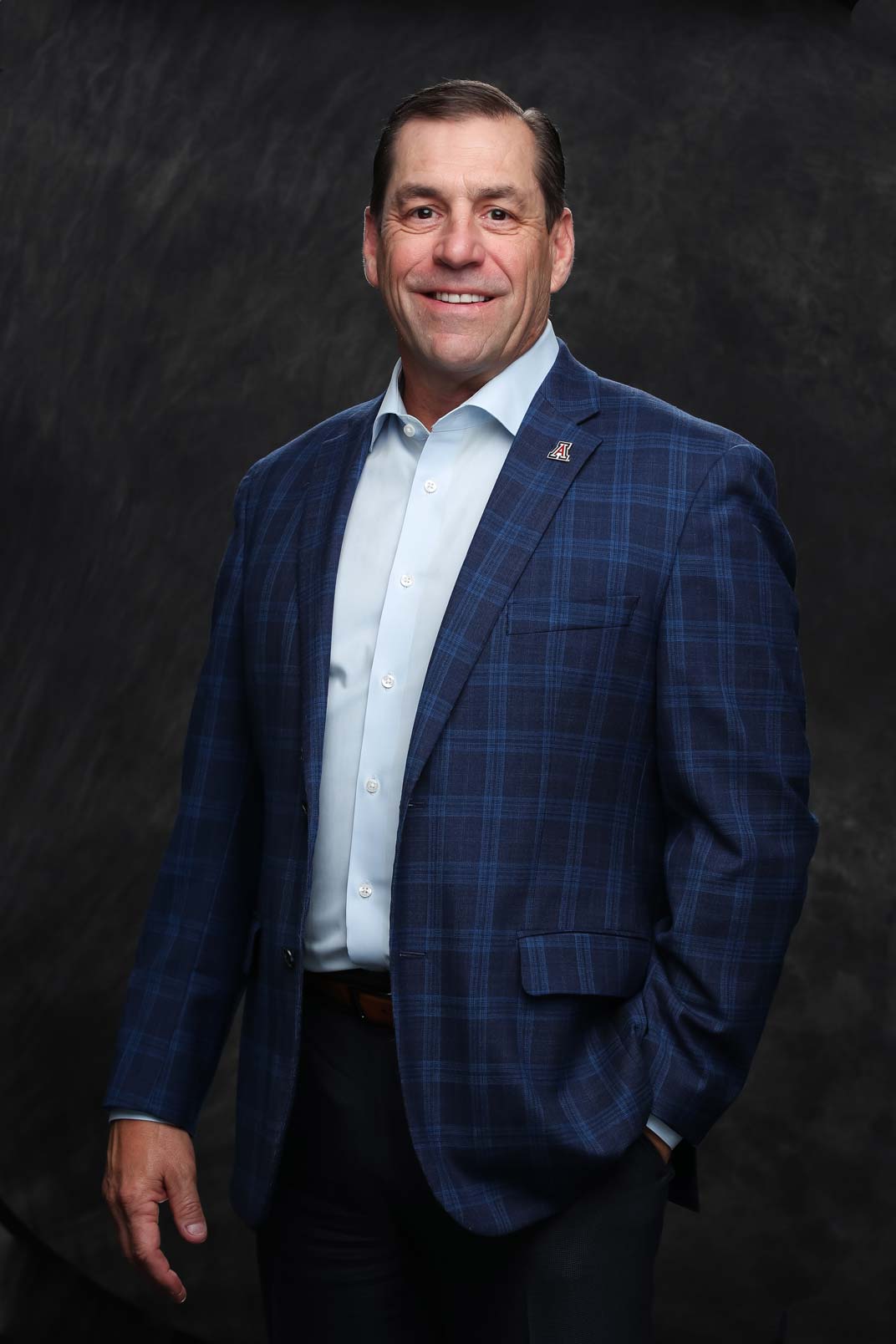 Dear Wildcats,
What an exciting time to be a part of Arizona Athletics and the University of Arizona. Our student-athletes are achieving greatness in competition, the classroom, and the community, and they are doing so in record-breaking fashion. Our entire athletics department is continuing its longstanding legacy of champion excellence, which is not possible without the support of our outstanding donors.
Wildcat Club members have powered the storied legacy of this department for generations and have helped make Arizona Athletics a special place in the hearts of Wildcats across the globe. Our Wildcat Family makes the gameday atmosphere at our venues great, filling the city of Tucson with a dynamic energy that resonates with everyone who come on campus. Our loyal supporters power all 22 of our programs to be points of pride for anyone who wears the colors or proudly shouts "Bear Down!"
As college athletics continue to evolve, our staff continues to lead from the front and remain focused on our Wildcat Way mission. We live this mission each and every day to develop academic, athletic, and life champions. The fluid landscape of college athletics also creates new ways to support this fundamental mission and ensures our athletics department creates a first-class experience for all 500 student-athletes.
Your powerful generosity impacts the lives of generations of Wildcat student-athletes. Winning championships, graduating student-athletes and preparing Wildcats for life after graduation is not possible without you. You are the difference makers.
Thank you again for your support.
Bear down and Go Cats!
Dave Heeke
Vice President and Director of Athletics
Launch of Fall Sports Season Ticket Renewals: Football, Men's and Women's Basketball,Volleyball and Soccer
May 1st: Deadline to renew Football, Men's and Women's Basketball, Volleyball and Soccer season tickets
May 1st: Deadline to submit seat change requests for all premium Football seating and Men's Basketball A, B, and C areas
Football seat upgrades and parking allocations
Men's Basketball seat upgrades and parking allocations
June 30th: Deadline for determining the upcoming year's benefit level
Women's Basketball seat upgrades and parking allocations
Launch of Spring Sports Season Ticket Renewals: Softball, Baseball, and Gymnastics
Deadline to renew Softball, Baseball and Gymnastics season tickets
Softball and Baseball seat upgrades
Dec 31st: Year-End Gift Deadline